Maralee Nichols – who has now given birth to her child – is breaking her silence regarding the details of her relationship with Tristan Thompson while he was still dating Khloe Kardashian.
The fitness model gave a statement to both E! News and UsWeekly on Friday saying she did 'everything possible' to not draw attention to herself throughout the pregnancy, contrary to what Thompson has claimed.
Nichols says her only 'goal' now is 'raise our son in a safe, healthy, loving and private environment.'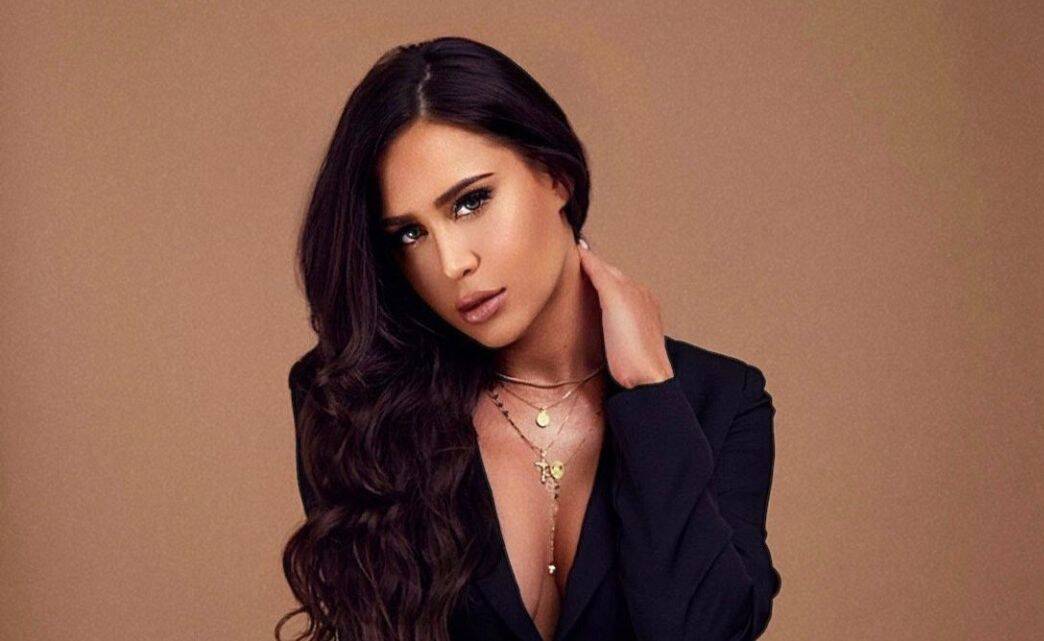 Nichols claims she first met the sports star at a party held at his home in Encino, California in 2020, and that he invited her to see him on Christmas, New Years and his birthday in March.
'I saw Tristan in March 2021 around his birthday. He told me he had wanted to see me,' she claims.
'I agreed to meet him in Houston at a private party on March 12. I never drove a Maserati to meet Tristan, as he claimed. He has never even been in my vehicle.'
'I used an Uber or was driven by friends that weekend. Houston was one of many nights we spent together. Soon after his birthday weekend in Houston, Tristan invited me to visit him in Boston.'
Thompson insisted Nichols get an abortion and offered her $75,000 in hush money after she became pregnant with his child while he was still dating Kardashian, according to court filings.
Nichols, a Houston native, has since moved to Los Angeles and is now suing the athlete for child support as well as for reimbursement of medical expenses and pregnancy-related costs.
She has also filed to submit text messages between her and Thompson as evidence for her paternity lawsuit which allegedly show that he wanted her to terminate the pregnancy.
Attorneys for Nichols claim that the communications show Thompson 'addressing the parties' relationship' and 'insisting that she get an abortion and threatening that she will get next to nothing with lesser support requirements in Texas.'